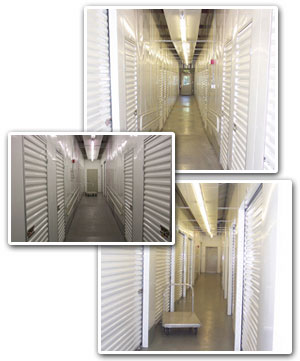 Our climate is very humid in the winter. Wood and paper products absorb moisture. Occasionally we have freezing in the winter. If fine furniture freezes after absorbing moisture, the finish will bubble and be ruined.

All heated units are in hallways that are completely insulated. Each hallway contains a gas furnace that keeps the temperature above 50ºF. Nothing in a heated unit will freeze.

Many customers storing household items will store their good furniture and paper products in a heated unit and the remainder of their items in a non-heated unit.

The sizes of our heated units are: 5'x5', 5'x10', 10'x10', & 10'x15'.

All our storage units are on the ground floor.